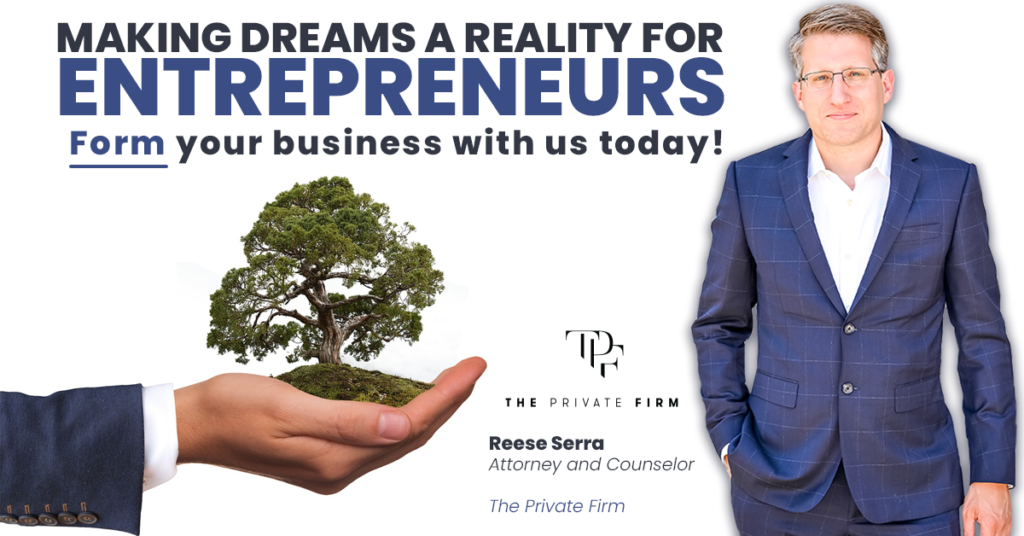 Have you ever wondered why you would ever need a Limited Liability Company (LLC)? Here are seven compelling reasons to hire a local attorney to organize a new LLC:
REASON ONE:
LLCs offer limited liability and significantly reduce financial and legal exposure for the owners. In other words, LLCs can add a layer of insulation to keep your assets safe from a business mishap or add separation between you and your business. An LLC exists separately from its owners, who are known as members. However, members are not personally responsible for business debts or liabilities. Instead, the LLC is responsible. A sole proprietorship is an unincorporated business owned and run by one person, and the owner or owners are personally liable for the debts and liabilities of the company.
REASON TWO:
LLCs add legitimacy to a new business and portray a higher degree of professionalism than sole proprietorships. Additionally, LLCs offer distinct advantages to those looking for business investment or to procure financing.
REASON THREE:
LLCs offer greater flexibility in terms of changing ownership or adding partners.
REASON FOUR:
LLCs may reduce your risk of an IRS or State tax audit.
REASON FIVE:
LLCs offer greater flexibility in taxation as members may choose between many different ways they would like the business to be taxed (disregarded entities, S Corps, C Corps, Partnerships, etc.). Additionally, with an LLC, you can change your fiscal year-end date to align with your business life cycle as opposed to the standard December 31 date.
REASON SIX:
LLCs may be a valuable tool to avoid some issues with probate, as family members can be added as members to help run the business while estate issues are sorted out. When appropriately used LLCs can help eliminate the probate process for many business owners.
REASON SEVEN:
LLCs offer a simplified corporate form over corporations. For example, corporations are required to have annual meetings, issue stock certificates, maintain a minute book, and are typically much more complex entities in general.
FOR MORE INFORMATION OR TO SCHEDULE A CONSULTATION, PLEASE VISIT: